Welcome to the web site of Bowland Game Fishing Association
Corona Virus
Note from AT
We know how much you've all been waiting to get back out onto the banks safely. So we wanted to let you know that the Government's latest review of lockdown restrictions means that we can all do exactly that from today, Wednesday 13 May, in England only (the situation in Wales is being clarified, visit Natural Resources Wales for the latest position)
This decision recognises the fact that fishing can be done safely while still adhering to social distancing guidelines. Obviously this is great news for the entire angling community, but it's vital that when we do go fishing, we all do so responsibly and safely in order to continue playing our own part in protecting ourselves, others and key public services
As we start returning to the banks, it's really important to follow the latest guidance on social distancing which remain in place. More detailed information on how to fish safely at this time can be found on the Angling Trust website.
All BGFA waters in England are now open
The committee has made it clear that its first priority is the safety of members and anyone they come into contact with. To ensure this happens we have studied the government's latest recovery plan and taken advice from the Angling Trust.
The resumption of fishing during the current health crisis doesn't simply mean it is business as usual. We would like all members to please take note of the following:
All huts remain shut until further notice

Members are required to use protective gloves when handling gates, padlocks, indicator boards etc. Hand sanitizers will also help to protect you and others from infection
Keep to the two metre social distancing rule and fish at least 15 metres away from other anglers
Committee members are busy trying to contact landowners so they are aware we are resuming our activities. Please be sensitive to any who may be anxious about this and refer any queries or associated problems to the committee.
Refer to the club handbook to remind yourself of rod number restrictions on beats and adhere to them. If you see a full carpark move to another beat. When you do park make sure your membership badge is clearly displayed
Where there are booking systems already in place, please continue to use them
While restrictions on travel in England have been lifted, please take a common sense approach. For instance, Cumbria Police and the tourist board are still urging people to stay away from the Lakes because of the high Covid-19 numbers and limited treatment facilities
There is a sign next to the stile at Adam's Farm, Paythorne, warning about the presence of Covid-19. This was put there to deter walkers and should be ignored by BGFA members
Finally, a statement of the obvious but we'll say it anyway. If you or someone in your household is displaying any Coronavirus symptoms you must isolate. Fishing is not an option
The full government recovery plan can be found at www.gov.uk. The document states: 'It remains the case that some people are more clinically vulnerable to COVID-19 than others. These include those aged over 70, those with specific chronic pre-existing conditions and pregnant women. These clinically vulnerable people should continue to take particular care to minimise contact with others outside their households, but do not need to be shielded.'
If you have any queries please contact members of the committee. My details are below.
Enjoy your fishing, make sure your rod licence is up to date and stay safe.
Best wishes
Roger Borrell
Secretary, BGFA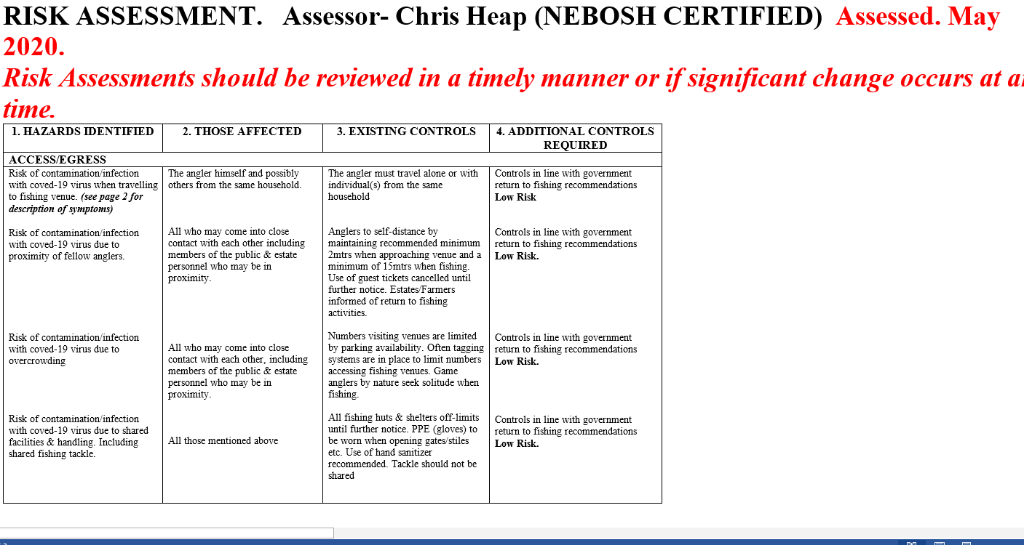 .............................................................................................................................................................................................................................................
Bowland Game-Fishing Association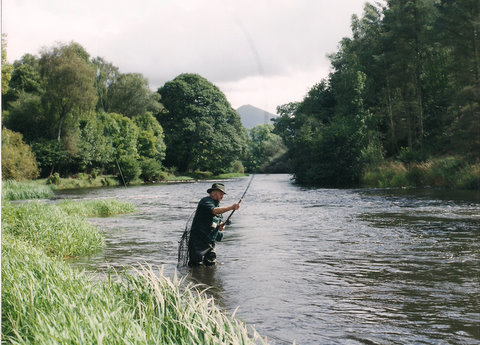 BGFA is Lancashire`s premier Association offering fly-fishing for brown and rainbow trout with salmon and sea trout providing excellent sport from mid-summer onwards. Runs of sea trout usually arrive in North Western rivers from the end of June; salmon tend to run later with July, August, September and October the best months.
Spinning for migratory fish is allowed on most beats on a height of water. The club controls extensive river fishing throughout Lancashire, Yorkshire, Cumbria and the Scottish Borders with excellent fly fishing on the Ribble, Hodder, Lune, Aire, Liddel Water, and 'the queen of fly-fishing rivers', the Cumbrian Derwent. We are fortunate in that many of our waters are in areas of outstanding natural beauty – the Forest of Bowland, the Lake District National Park, the Ribble and Lune valleys and the Yorkshire Dales.

There`s more to fishing than catching fish




Snow on Cumbrian Fells Sunset in the Hodder Valley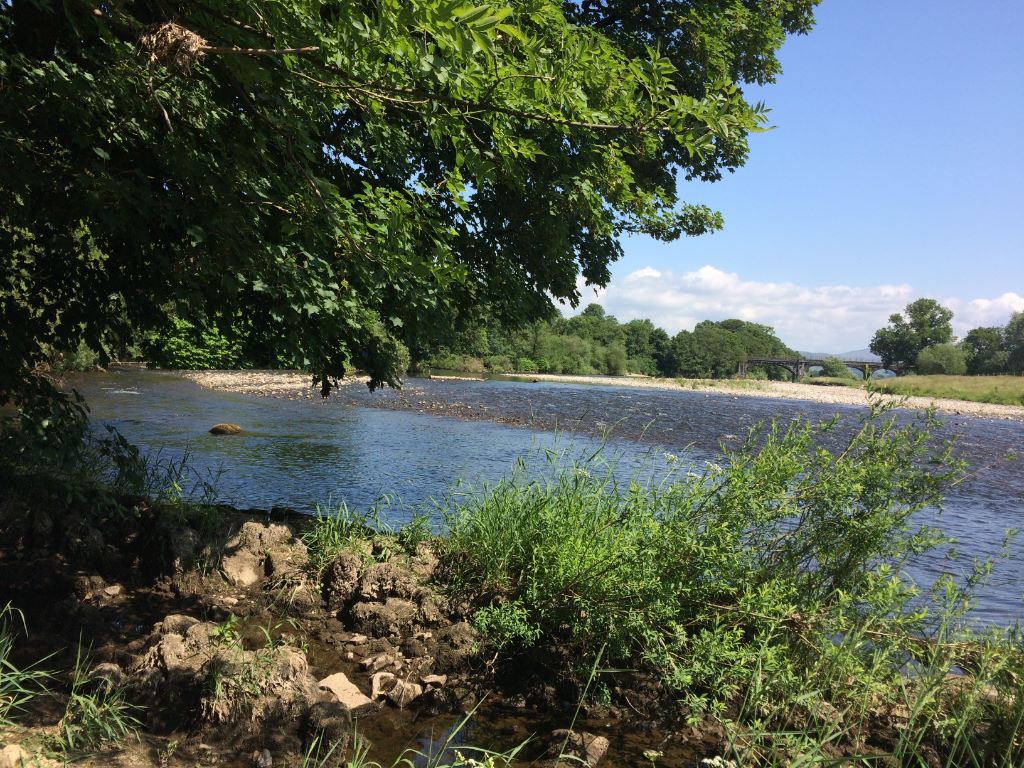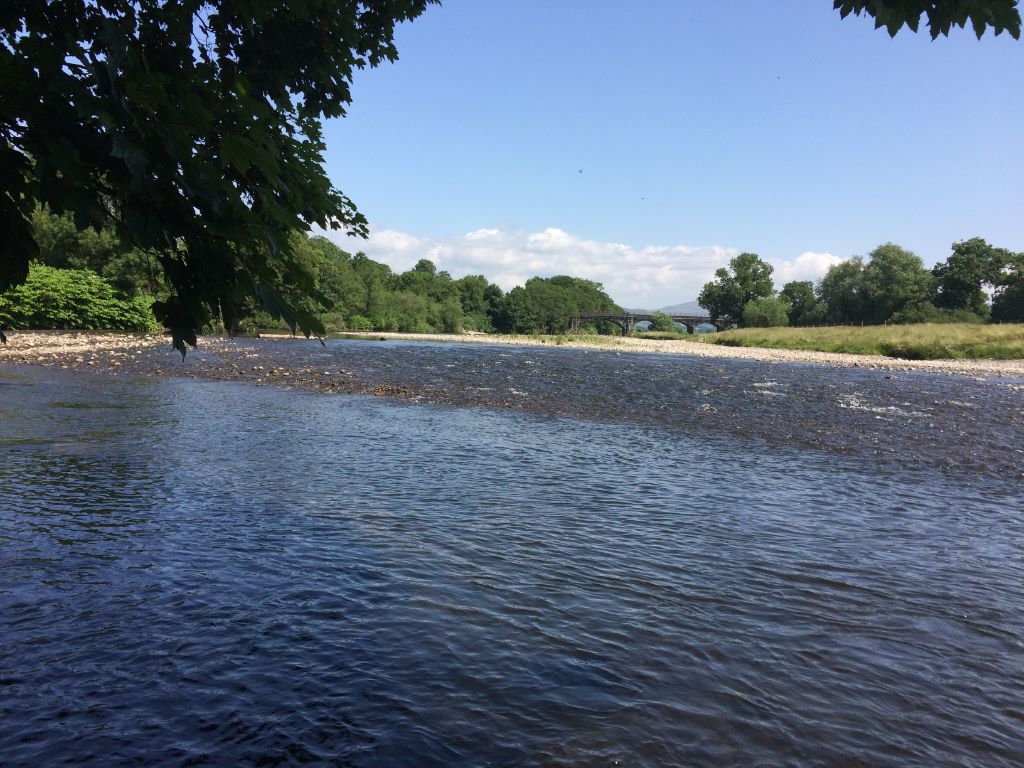 New Water The river Lune at Arkholme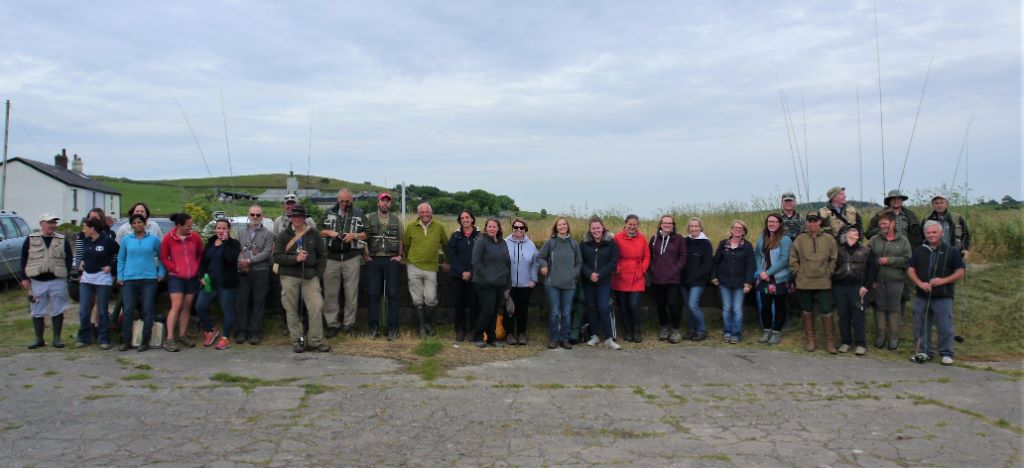 Ladies`Day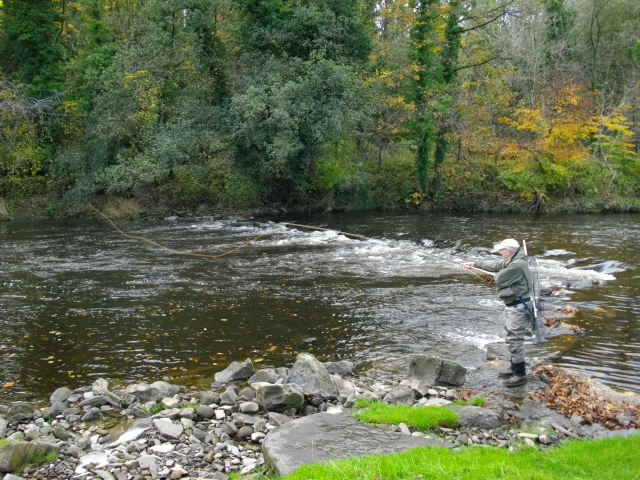 Still-water fly-fishing for rainbow trout is available on the club`s well-stocked reservoir near Blackburn.
For some of our members, particularly in the winter months, the grayling proves a popular quarry with both the Ribble and Hodder holding good numbers of this often neglected fish. With the exception of the Aire, all our waters hold coarse fish which can provide a good excuse for a walk along the banks in winter.
The Association has an active fishing membership of approximately 140. Fishing pressure is light with restrictions as to the number of rods applying on some beats. Interested in membership and fly fishing,click onto Membership.
No matter whether you prefer the challenge of small stream fishing for big, wild brownies, still- water fishing for rainbows, the magic of the sea trout, the pursuit of 'the queen of the river', the grayling, or 'the king of fish', the salmon, there is something for you and ...........
you will always find a welcome from the members.
10 year average annual catch: brown trout 1918; sea trout 234; grayling 573; salmon 170
Local still water produced 789 rainbows
2018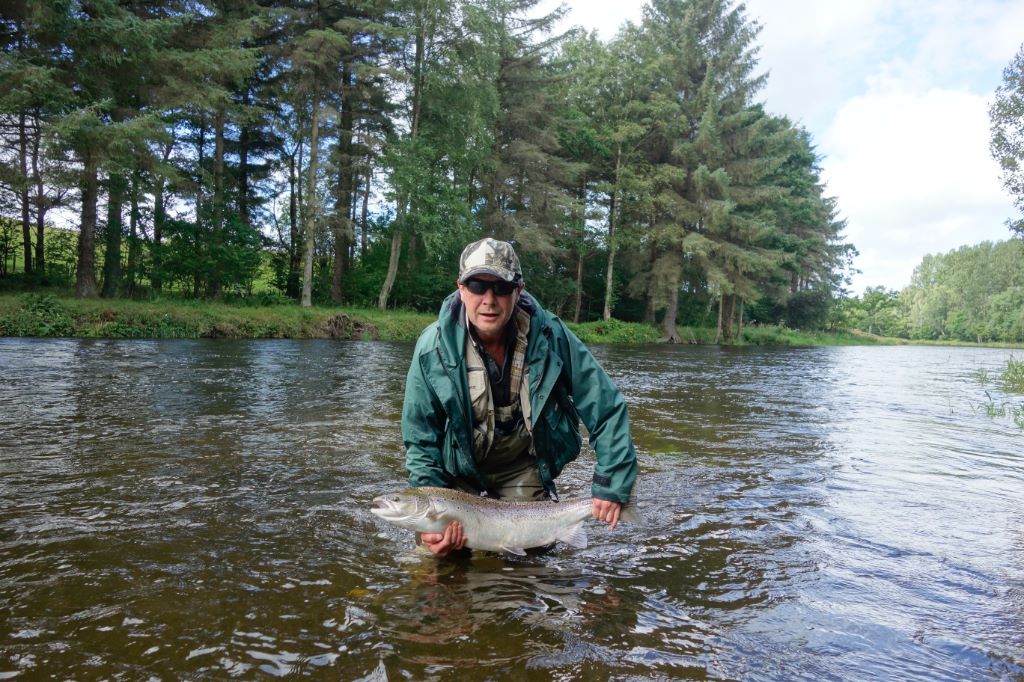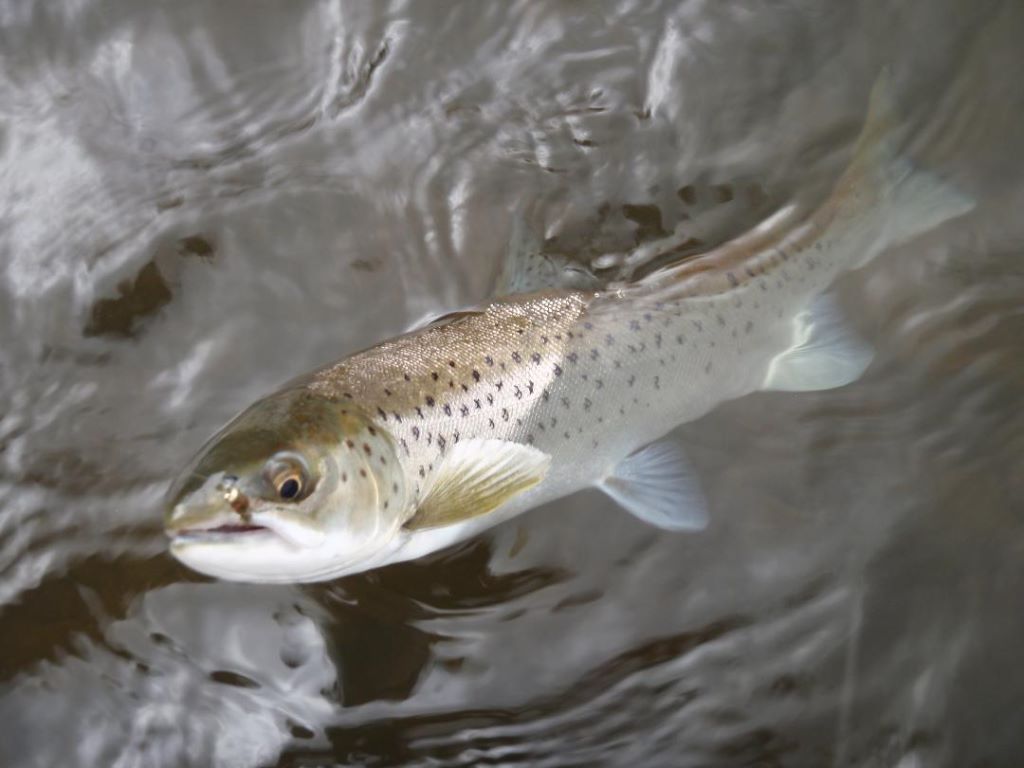 Derwent Salmon and Trout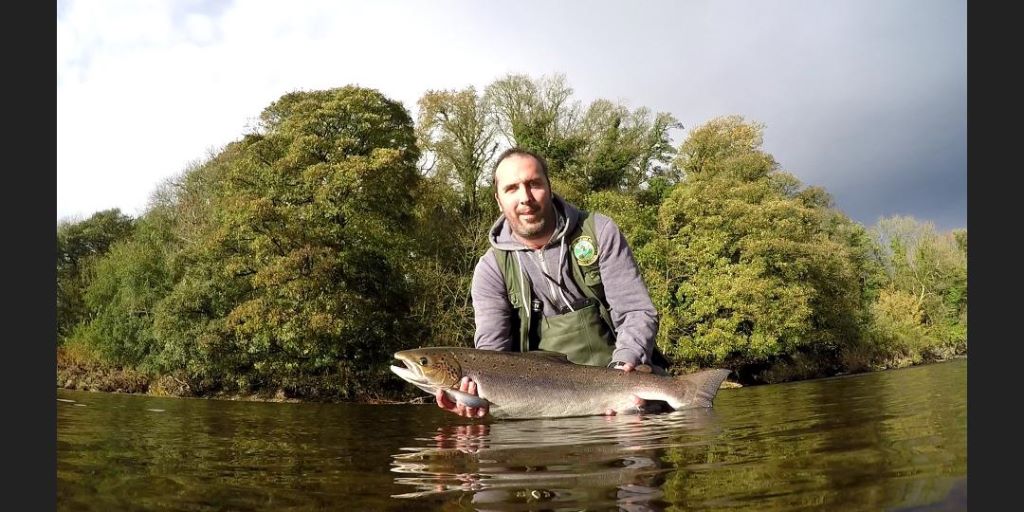 Lune Salmon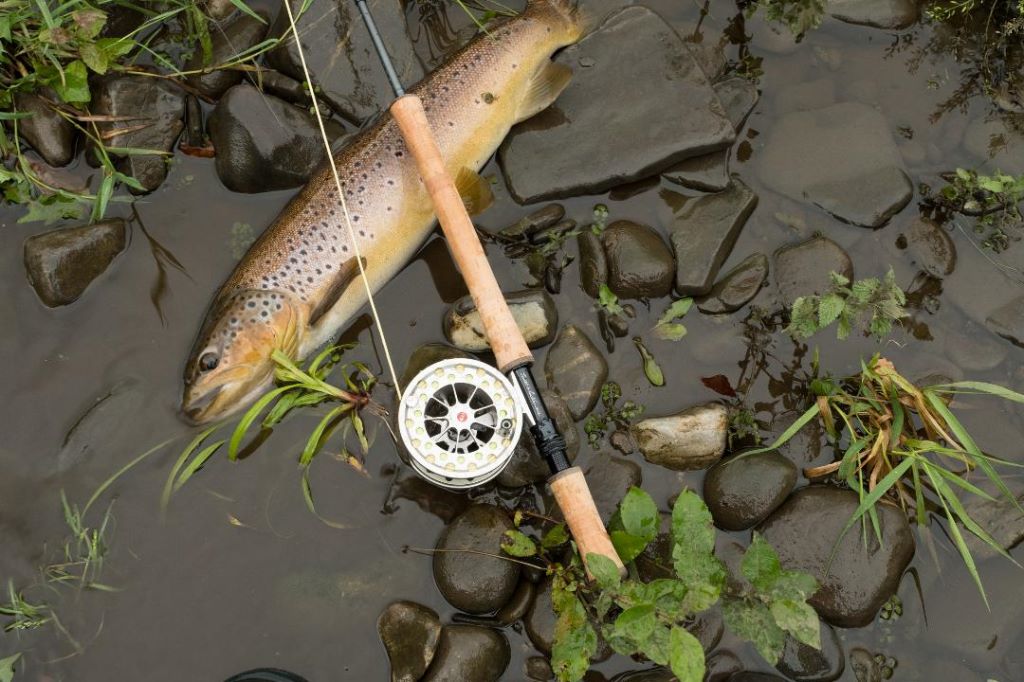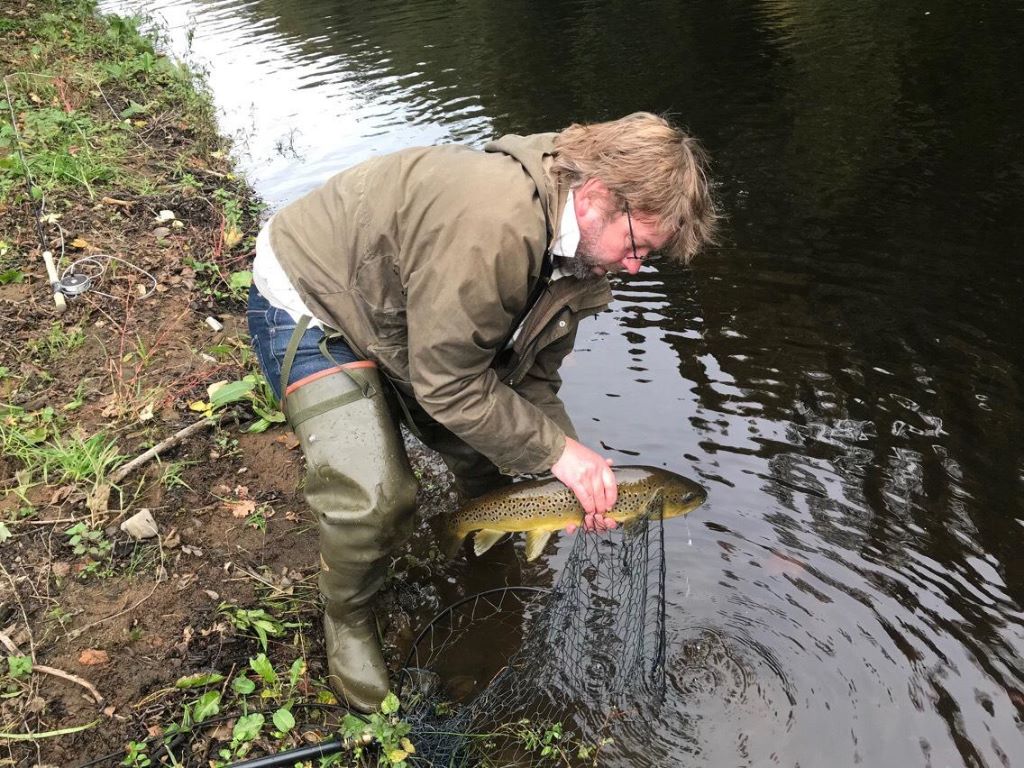 Two specimen Hodder trout-brown or sea??
2019 Season
Best salmon 20lb on a Cascade River Derwent
Best trout 4lb to a Golden Hector River Lune
Best sea trout 5 lb River Hodder
Best grayling 2lb 3oz River Ribble
For more information contact the Secretary Roger Borrell 07838207893 or rogerborrelln@gmail.com
Useful Link https://www.johnnorris.co.uk/